Strategies of inclusion in peacemaking: Beyond box-ticking and photo opportunities?
flex
"Inclusion" is becoming an increasingly prominent term in debates about peace, yet the term often remains vague. Hearing calls for an inclusive peace process begs the questions: whom are we asked to include, how, and why? Dana Landau of SwissPeace and Andreas Hirblinger of the Centre on Conflict, Development and Peacebuilding examine strategies of inclusion in peacemaking in this article which was originally posted on the Security Dialogue blog.

The idea for this article resulted from our engagement in research-policy transfer in the field of peace-process design and mediation. We observed that "inclusion" and "inclusive peacemaking" are repeatedly mentioned in contexts including training sessions for mediation professionals, policy documents, UN guidance material, and NGO reports. Of course, inclusion sounds like a benign concept, and (as Devon Curtis put it at a panel we organized at the 2018 ISA annual convention) who would openly oppose it?
While inclusion appears to be a widely accepted idea, its implications are highly political and potentially divisive. There are conceptual confusions and political pitfalls awaiting any mediator setting out to design an inclusive peace process. To take a contemporary example, two months ago, 150 delegates met in Geneva to form the Constitutional Committee for Syria, facilitated by the UN Special Envoy for Syria. It took nearly two years to agree on the set up of this committee. Finally, 50 delegates were nominated each by the Government and the opposition, with the final 50 representing civil society, and a requirement of 30% women delegates across all delegations. This set-up was meant to ensure a broad representation of Syrian voices, and make the process more "inclusive." But it is unclear whether the civil society delegates in this process will be seen as representative, or  if their voices ultimately impact the constitutional debate. Will it be perceived as largely symbolic or a mere photo opportunity to signal inclusion?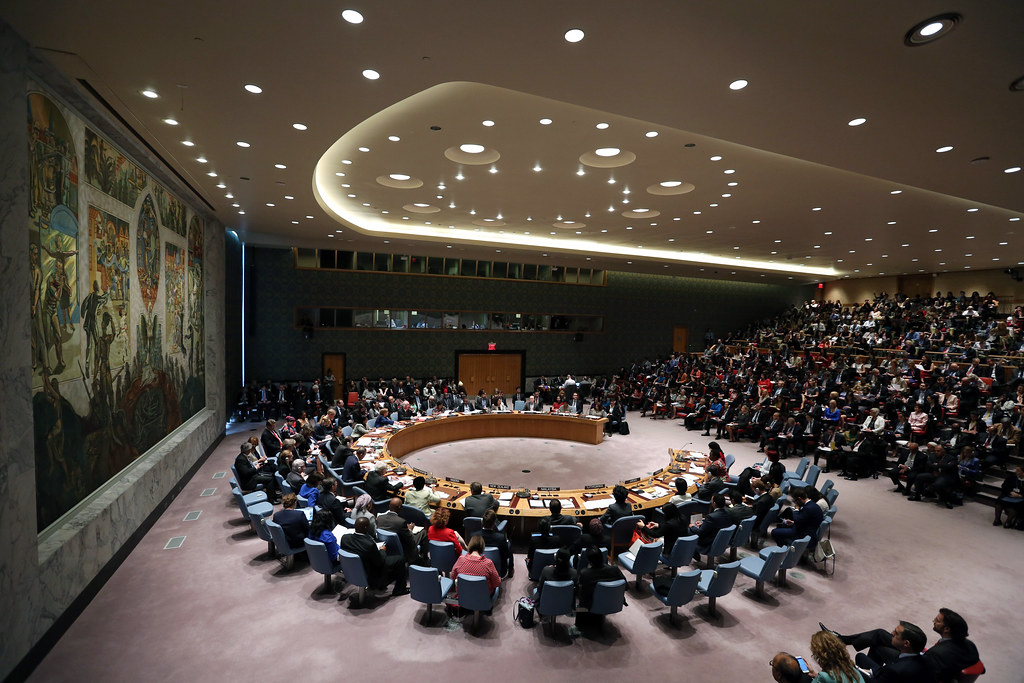 Peace negotiations are clearly no longer envisioned as secret talks in secluded locations between representatives of governments and armed groups (generally men), who hash out an agreement under the auspices of a third-party mediator that is sealed in an iconic, public handshake moment. Today, attention is paid to making peace processes inclusive of other groups—such as civil society, women, and youth. Witnessing first-hand the push and pull between inclusion advocates, mediators, and conflict parties spurred us to take a step back and unpack the concept of inclusion in peacemaking. We were particularly fascinated by some of the rhetoric we encountered among the advocates for inclusion, as it relates to defining whom to include, thereby inevitably touching on questions of identity, representation, and difference. While we, too, are sympathetic to calls for greater inclusion, we noticed a lack of critical reflection on potential trade-offs and risks. For example, the advocacy for women's inclusion seems to intermingle normative arguments based on equality with instrumental considerations centred on stipulated positive effects of women's inclusion on peace processes. Furthermore, some of these employ highly essentialised ideas about women, portraying them as vulnerable, peaceful, and often politically unaffiliated actors. While we acknowledge the potential of "strategic essentialism" in political struggles for empowerment of specific groups, questions remain about how this contributes to peace more broadly. While debates about inclusion in peacemaking are often presented as technical pursuits of finding the right inclusion formula, we reckoned that they are in fact related to much deeper debates about peace.
"Hearing calls for an inclusive peace process begs the questions: Whom are we asked to include, how, and why?"
In the article, we therefore set out to unpack inclusion in three dimensions: theory, policy, and practice. First, what does theory tell us about the how inclusion matters for peace? In other words, why would one practice in inclusion? Secondly, how does this emerging policy discourse frame inclusion? And thirdly, how does this relate to practical efforts of mediation professionals?
For the first part, we found different rationales for inclusion. Broad-based inclusion is introduced to make peace processes more legitimate; the inclusion of specific groups is framed as advancing their empowerment and protection; and the inclusion of more relationally defined actors is grounded in advancing conflict transformation. We further conducted a content analysis of UN documents about inclusion in mediation, asking who is framed as "the included"; and finally we interviewed UN mediation professionals about their practices of inclusion in actual peace processes, gathering insights from peace talks ranging from Syria and Colombia to Somalia, Afghanistan, and Yemen. In the content analysis of UN documents on mediation, we found three categories of references to "the included": Open, closed, and relational terms. Open terms are vague, such as in calls for the inclusion of all "voices" or "stakeholders", whereas closed terms use specific traits to define actor groups, such as "women" or "youth", and finally, relational terms denote a specific relationship to other actors, like in calls to include "marginalised" (as opposed to "powerful") actors. We also examined which framings of the included are found in different types of UN documents, and found that UN Security Council resolutions predominantly use closed framings, while guidance materials on mediation, such as those developed by the UN's Mediation Support Unit use more open and relational framings when describing who should be included.
The following tensions arise from this picture: broadly framed, legitimacy-seeking inclusion tends to brush over differences that characterise conflict and is unable to give actual guidance on whom to include. This is because, ultimately, the number of seats at the table is limited. On the other hand, the specific closed framing of empowerment and protection-seeking approaches brings selected struggles to the fore, such as the struggle for women's representation. In practice, however, the closed framings can also lead to a "box-ticking" mentality, to tokenistic inclusion, and to an assumption of essentialised group interests. Furthermore, this inclusion discourse can be exploited by conflict parties and lead to competition for seats at the table between various groups seeking representation, whereby e.g. women's groups are pitted against other civil society representatives. The (perhaps unsurprising) finding is that inclusion is easier prescribed than done. In order to avoid becoming an empty buzzword, peace theorists, policy-makers, and practitioners should make efforts to examine and make explicit the term's political uses and unspoken assumptions.
In the article, we argue for a relational inclusion strategy that aims at transforming conflicts, linking this to considerations in the literature about agonistic peace. We interpret current practices of inclusion as an inchoate attempt to politicize peacebuilding. This would require peacemaking to dare to differ: bringing those differences to the (literal or figurative) negotiation table that really matter for achieving a political settlement. A relational approach potentially offers an avenue for a more context-sensitive practice of inclusion that is able to account for difference, without either fixing or brushing over it. Rather than employing a de-politicised notion of broad inclusion, or a closed notion based on essentialised group interests, relational inclusion can sharpen mediators' awareness of the power struggles that characterise peace processes, and highlight their own role in (re-)shaping these along the way.
Read the full article here: Daring to Differ? Strategies of Inclusion in Peacemaking on the Security Dialogue journal website.
Featured image: 'War and Peace'. via Wikimedia Commons. Photo credit: U.S. Air Force art by Staff Sgt. Jamal D. Sutter/Released